When Will Smith became public enemy No. 1 after the infamous slap against Chris Rock at the Oscars, the majority of Academy members canceled the actor. An official statement of his suspension for indefinite time was given to the press and the entire world but Will Smith could have the last laugh. Hidden under his sleeve, was the 'King Richard' actor's ace in the form of his new film. Apple TV+ is releasing 'Emancipation' on November 9 for the entire world to see. On paper, it seems like Will is has entered the sweetest spot of his career as a performer.
If the rumors of the film are any true, this performance from Smith might surpass what he already did for 'King Richard'. If he doesn't get a nomination for the Oscars, there will be outrage from people demanding to separate art and the artist. In hindsight, Will Smith didn't do anything illegal. All he did was behave like a douchbag on national television but he never comitted any crimes. 'Emancipation' director Antoine Fuqua has high hopes for this film and he can only dream of member of the Academy to forgive Will Smith and grant him a nomination.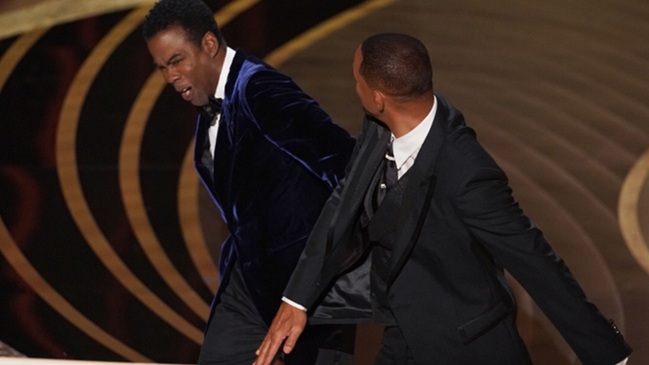 Fuqua's plea for Will Smith
This is what the director said during an interview with the folks at Variety: "The film to me is bigger than that moment. Four hundred years of slavery is bigger than one moment. My hope is that people watch the movie and be swept away with the great performance by Will and all the real hard work that the whole crew did. I saw a different person than that one moment in time, and so my reaction was that particular moment is very foreign to me when it comes to Will Smith. I have nothing but amazing things to say about Will Smith, really genuinely. You can ask anybody that worked on the movie, they'll tell you the same. Nicest person I've ever met in my life.
Chris Rock-I know Chris-Chris is a good guy too. I've spent time with Chris, and I think it's an unfortunate event and I hope we can move forward and get past it. But you've got to remember, Will did a movie. The movie was supposed to end in October, but we didn't finish that movie until January because of a hurricane, the heat, COVID, a tornado, and 12 other things. It was just crazy, really. It's really hard to release a character who's been brutalized and called the N-word every day-constantly, every day-and still be the nicest person in the world. That, I know."
The most recent and final trailer of the film just released and it is looking mighty great for Will Smith. As a subject matter for an Oscar bait movie, slavery has a great record in recent years. Back in 2014, '12 Years a Slave' won many awards during that ceremony. Antoine Fuqua is expecting a similar result but he knows Will Smith was his presentation card for the film. You can watch it on December 9, streaming only on Apple TV+.